By John DeRosia, Seattle IPMS Member
You may click on the pictures anytime to make them larger.
How to sum up this great model? Two words. Joy and happiness. Wow- for being an older kit- I can say the one I just bought had about 'zero' flash on the parts. Most of it went together like clockwork. The kit was also in my happy price range – about $25.00-outstanding! My mind went way ahead of the instructions- so I messed up with the engine mounting. By the way- what a beautiful engine at that. No big deal – I just did a little magic to make it fit like it was supposed to.
The only thing I would have done different is to glue the top on the cab after the inside was detail painted. I wanted the top in place as I sprayed the color – so it was a little challenge to paint the inside seats, cab floor and do the dash.
I wanted to make mine a water tanker so I added some simple sprayers front and back. I took round styrene rod and heated the ends up and then flattened them to look like a sprayer nozzle.
Typical of my vehicle builds, I made some simple decals, added some water hoses and a ladder. It took less than about 20 hours – this accounting for waiting for the paint and clear to dry. For me- it was a simple and fast put together kit. I highly recommend it to any and all ages. You'll love your truck when you complete it. The Internet shows so many variations of this- you'll be able to make it into anything you want.
As always – enjoy and have fun, fun fun!!!!!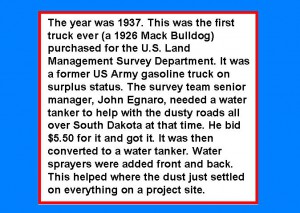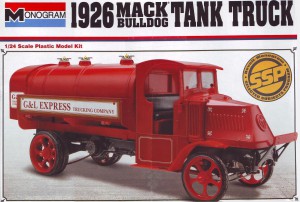 Ana, the German paint color inspector is very critical of any runs!!! Yikes!!