By John Egnaro (DeRoia)
(Note- click on any picture to make it larger)
Here's a story that started with Jake. I got out my dump trailer kit I have had for a long time. No reason – just saw it on one of my storage shelves and said- 'hey- I'll build this!'.
The dump triple axel trailer can be built straight out of the box – or they give you instructions to cut it short and make a 'regular' dump truck out of it. What's cool is – they also give you the front of a dump should you cut your longer trailer in half. That's how Elwood was born.
Also- I used two 1/25th scale Revell 'Snap-kits' for the trucks. They make the Peterbilt and Kenworth in the same scale. I don't care what anyone says- these are superb kits for around $25.00. They both have sleepers but can easily be cut off to make other versions of the trucks. You will see that in the pictures.
I had blue left over from the first truck / dump trailer so I used that also on the second.
I used 'For Sale' styrene sheet for the second dump body. Some of you know- I love the 'For sale' plastic. It's cheap and can be easily cut with scissors.
I AM NOT DONE yet with the two Blues Brothers- but here are progress pics to date.
Enjoy!
Here's JAKE….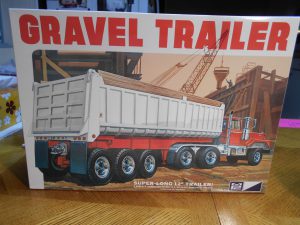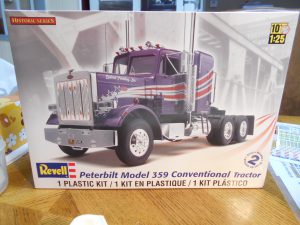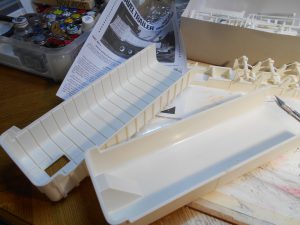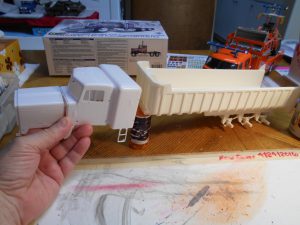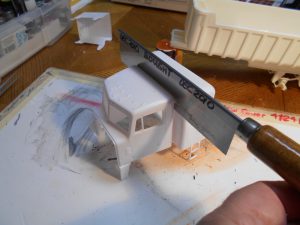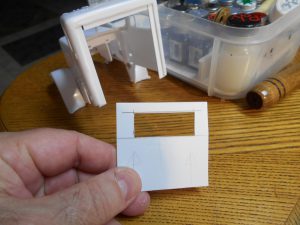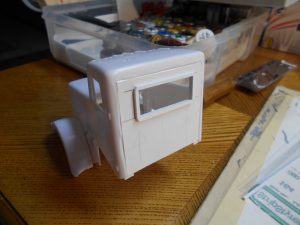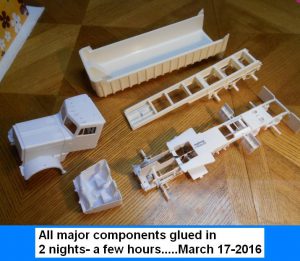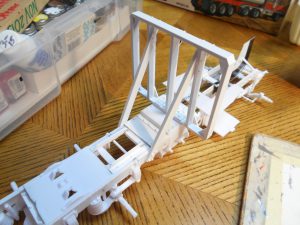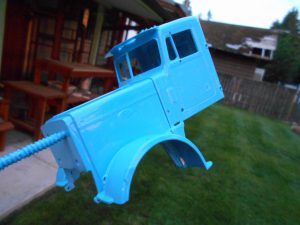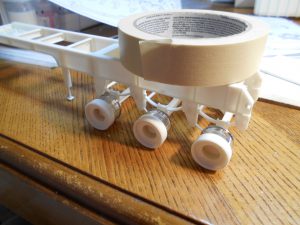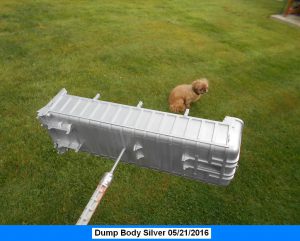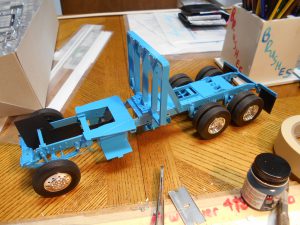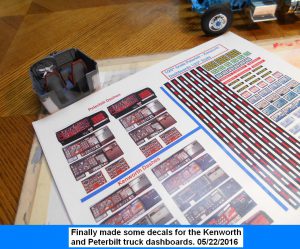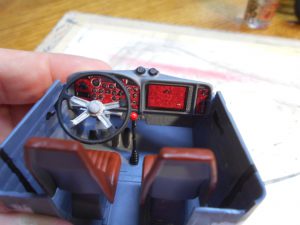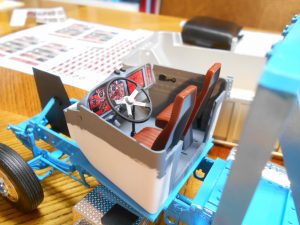 Here's ELWOOD…..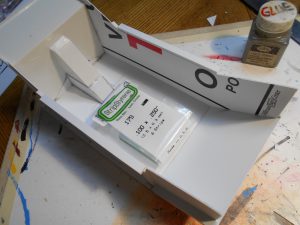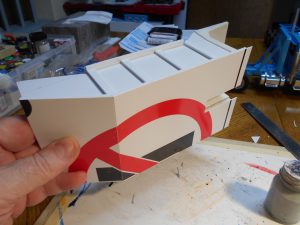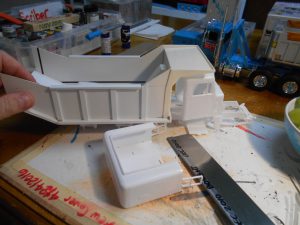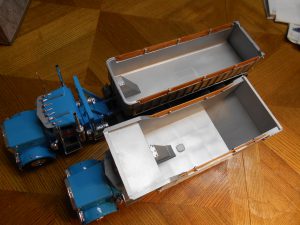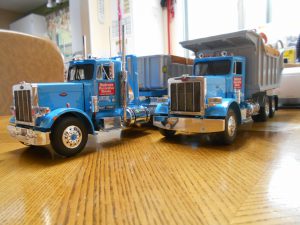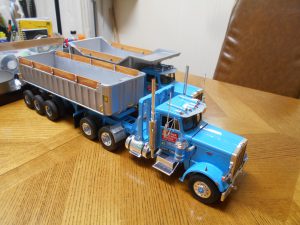 Here are the final pictures and videos of the 'Blues Brothers' trucks:
Videos:
Please note: Youtube allows pop-ups over the videos at different times. Their doing. Some are 'trashy'. Just click "x" to remove them.
That's all folks.
No live rocks were hurt in this project!!