International Plastic Modelers Society
Seattle Chapter
---
SPRING SHOW COUNTDOWN TIMER - April 21, 2018:
---
Modelers from the PNW are well represented in the latest FineScale issue: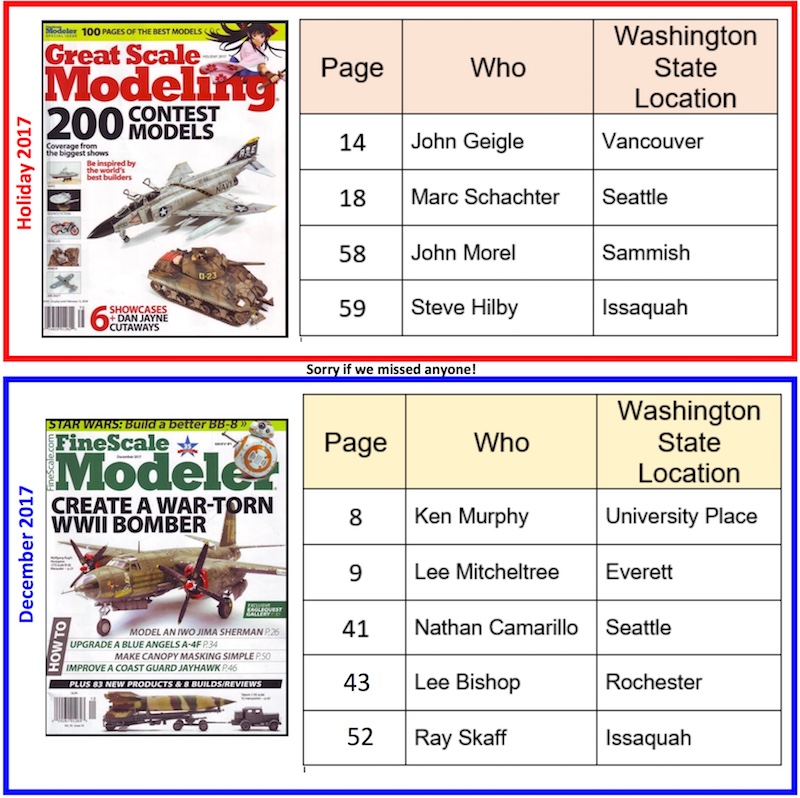 ---
Next Meeting Date
, 10am-1pm
---
Scale Modeling, by Ken Murphy - University Place, WA
It's more than just putty, paint, and thinner
that separates the master from the beginner.
It's gluing and sanding
and correcting mistakes
It's patience and care,
that's what it takes.
It's working through failures,
and more than just one.
Then reading in Finescale
what you should've done.
With new skills, your model
won't resemble a toy.
You'll find it's the craftsmanship
you most enjoy!
The result can be a masterpiece
of the modeler's art,
and this all could be yours,
if only you'd start!
Featured in December's FineScale Modeler.