---
Next Meeting Date
03/11/2017, 10am-1pm
---
Upcoming NWSM Show at TMOF
Greetings and Happy New Year to all modelers! The 2017 NorthWest Scale Modelers (NWSM) Show is coming soon to Museum of Flight (TMOF) in Seattle. Make your plans now to show your models Feb 18-19 at TMOF.
The show is an exhibition, not a contest, and admission is free to all exhibiting modelers. Each modeler will display his/her collection as a whole. We'll also have special areas devoted to "Aerobatic Teams" & "War in the Pacific" displays. This is not an airplane model show, it is a MODEL show celebrating all aspects of static scale modeling in the most spectacular venue around.
For more details, please follow this link.
---
SPRING SHOW COUNTDOWN TIMER - April 22, 2017:
---
Congratulations Tim Nelson!
Redmond Costco… in FRONT of Megyn! And on Amazon as a Best Seller!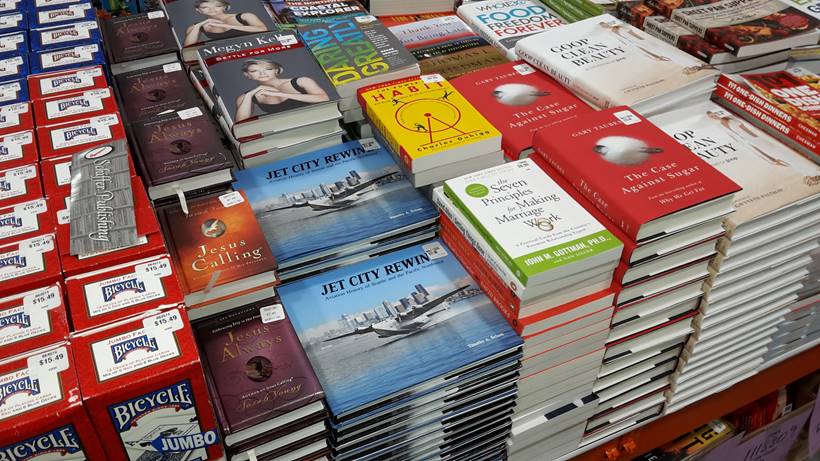 ---
WATCH THIS!!!
This is hilarious! Tracy White leaving the November meeting with the large-scale submarine he brought to the meeting! "TA DAAAAA!"